– Quiet your mind and your soul will speak –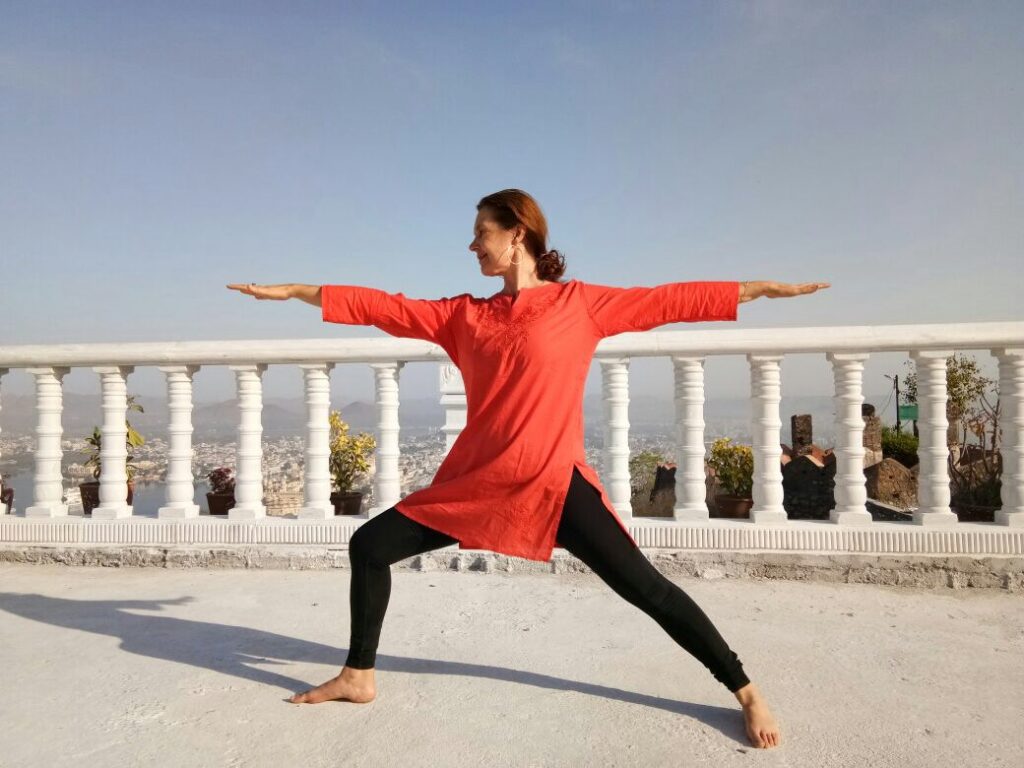 Cathrine has practicing yoga since 1998.
In 2015 she took a 200 hour yoga teacher training at Ashiyana yoga centre in Goa, India www.ashiyana.com
She teach a hata/vinyasa style with some influence of Indian classical dance.
Yoga experience –
2015-2020 Hata, Vinyasa, Yin, Kundalini yoga – Studio ¨Yoga på Vesterbro¨, Cph
2015 200 hour Teachertraining – Ashiyana yogacentre Goa, India www.ashiyana.com
2010–2015 Hatha, Vinyasa yoga – Studio ¨Yogaliving , Cph
2004 Astanga, Fusions, Hatha, Vinyasa yoga – Shamballa Yogacentre, Cph
2003 Iyenga yoga – FOF Copenhagen
1998 – 2002 Iyenga yoga – Majayoga Copenhagen
About yoga
Yoga is an ancient physical and spiritual discipline and branch of philosophy that originated in India reportedly more than 5,000 years ago. The word yoga comes from the Sanskrit word yuj, which means to yoke, join, or unite.
Benefits of Yoga
Improves strength, flexibility and balance –
Improves concentration and memory –
Helps with mild depression and anxiety –
Reduces high blood pressure –
Improves sleep –
Brings about emotional stability and clarity of mind –
Improves digestion –
🖤 Remember not to compete with the others on the mat, or even with yourself 🖤
Yoga is not a competition – Enjoy and relax – You will see the progress.