KATHAK – indian classical dance
Kathak is one of the eight major forms of indian classical dance. The origin of Kathak is traditionally attributed to the traveling bards of ancient northern india known as Kathakars or storytellers.The term Kathak is derived from the Vedic sanscrit word Katha which means "story", and Kathakar which means "the one who tells a story", or "to do with stories. Wandering Kathakars communicated stories from the great epics and ancient mythology through dance, songs and music. Kathak dancers tell various stories through their hand movements and extensive footwork, but most importantly through their facial expressions.
Kathak is found in three distinct forms, called "gharanas", named after the cities where the Kathak dance tradition evolved – Jaipur, Banaras and Lucknow.While the Jaipur gharana focuses more on the foot movements, the Banaras and Lucknow gharanas focus more on facial expressions and graceful hand movements. Stylistically, the Kathak dance form emphasizes rhythmic foot movements, adorned with small bells Ghungroo, and the movement harmonized to the music.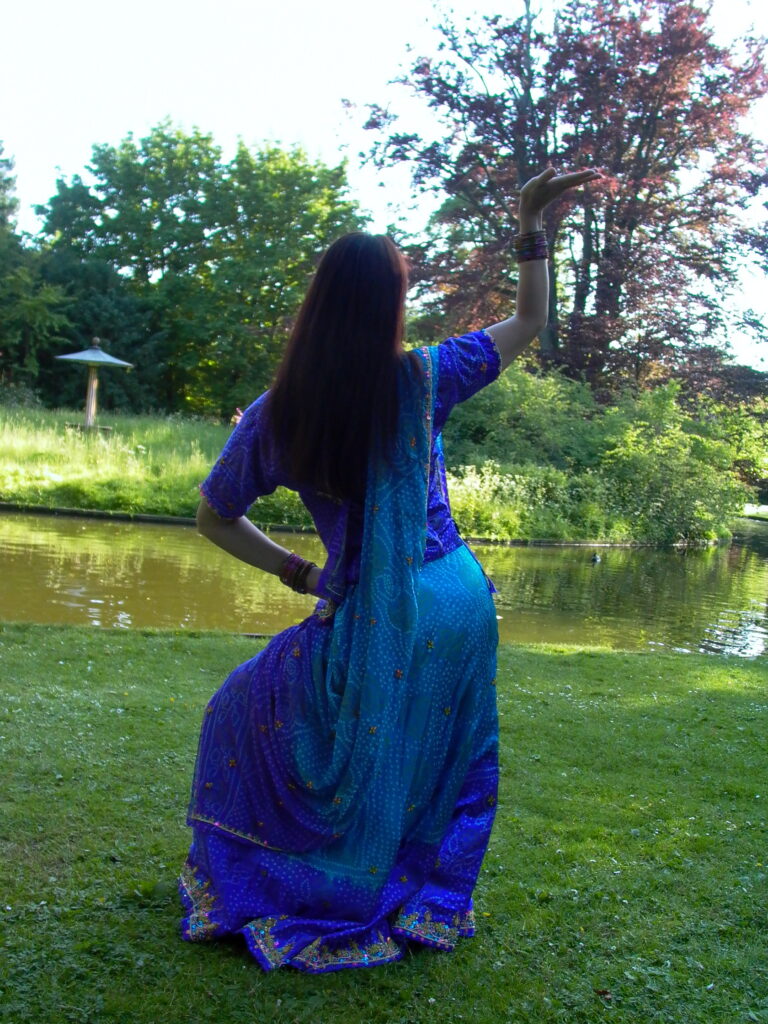 BOLLYWOOD DANCE – Indian film/show dance
The style of dancing in earlier Bollywood films was based on Indian Classical Dance or Folk Dances from various parts of India. These dances included the classical art forms of Kathak and Bharata Natyam.
Bollywood Dance began to change in the 70s. The Cabaret style of dance became more mainstream & was implemented in many movies. Later on Cabaret was replaced by Disco, which was a worldwide phenomenon at the time.Currently Bollywood Dance is still influenced by Western culture, perhaps even more so today than when it began. Elements include the use of frequent costume and location changes during dances, as well as the use of larger dance troupes. And the movements have become more bold & extroverted to capture the audience's attention. The Evolution of Bollywood Dance is a process that is entirely Indian and yet cross-cultural at the same time.